The Chow Down Recap – February 16th
The Man From U.N.C.L.E. Trailer
The Chow Down gang started off their show the way they normally do, by talking about trailers. I this instance, it was the trailer for the new Guy Ritchie film, The Man From U.N.C.L.E. The gang agreed that this trailer was all over the place, moving very fast paced, and showing many shots. It is only a first trailer, however, so they decide that more needed to be seen to make a good judgment on the film.
Trainwreck Trailer
Trainwreck is a new Judd Apatow movie written by and starring Amy Schumer. The trailer was able to entice some audible laughter out of a few members of the gang, but not everyone was convinced. The question of whether this movie will be actually funny came up, followed by the more important question of how will LeBron James perform as a more prominent actor in a film. Future trailers may answer the first question, but the second might not have a clear answer.
Crimson Peak Trailer
Crimson Peak is the new movie from director Guillermo del Toro. With a star-studded cast – featuring Charlie Hunnam, Tom Hiddleston, Jessica Chastain and Mia Wasikowska – Guillermo del Toro looks to be in top form for this film. Although it is only the first trailer, it looks good visually. The whole trailer creates a very eerie feeling in the viewer. The gang agrees that the lack of any jump-scares in this trailer is very refreshing and they all want this movie to be a success.
Deadpool News and Costume Teaser
A little bit of new news came out on Fox's Deadpool . Gina Carano, also in Haywire and Fast & Furious 6, is to appear in the film. There is no news whether she will be a female lead or any idea of who she may play. Futhermore, Ryan Reynolds posted a picture of Deadpool's mask and gloves on his Twitter feed, and the gang loved how accurate the costume looked.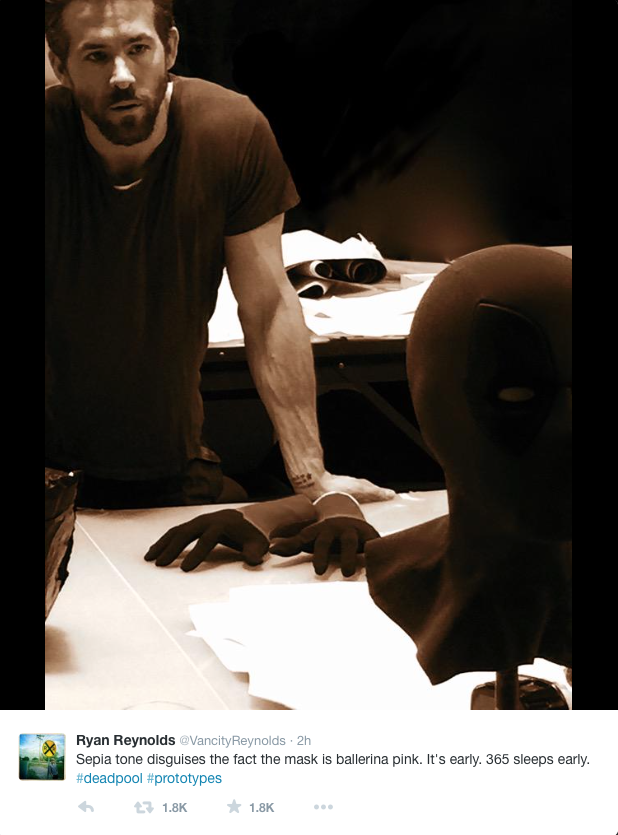 Dave Bautista Rumored For Kurgan in Highlander Reboot

Dave Bautista, since filming Guardians of the Galaxy, has been getting many roles in bigger films. He recently signed on to be a part of the new James Bond film, Spectre. Recent rumors suggest that he is being eyed to also play Kurgan in a Highlander reboot.
Sony and Marvel's Spider-man Deal
After calling the deal between Sony and Marvel about 6 hours before it was released to the public, the gang briefly touched on the terms of the deal. Marvel producer Kevin Feige will make a stand-alone Spider-man film for Sony to release as long as they allow Spider-man to appear in other Marvel Cinematic Universe films. Sony will not make any profits from the Marvel Cinematic Universe films and Marvel will not make any profits from the stand-alone film.
Kingsman: The Secret Service Review